Caption Contest 2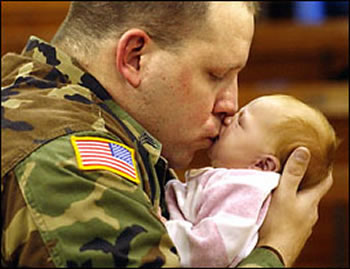 "Richard wanted to make sure that when he comes back from his extended tour of duty, his wife would still be young and pretty."
- Brian, Boston, MA
"Often while serving abroad, soldiers aquire a taste for exotic foods."
- Michael, Los Angeles, CA
"Don't ask, don't tell."
- Hayley, Washington, D.C.